Differently Abled Learn to pronounce Training Programme
B K Welfare Foundation (NGO) will deliver an innovative and integrated programmed in partnership with Traain to support youth to achieve their personal and professional goals by supporting them into livelihoods, either by directly taking up work or first progressing into higher education or career-based training. We call this programme Livelihood because the underlying objective is to empower youth to identify and achieve their Livelihoods goals.
Target Group in Physically Handicapped Training- Mild, moderate & severe under orthopedic will be covered under this category. We have done a training of Physically handicapped 168 candidates, support in job placement 150 candidates,18 for further Education.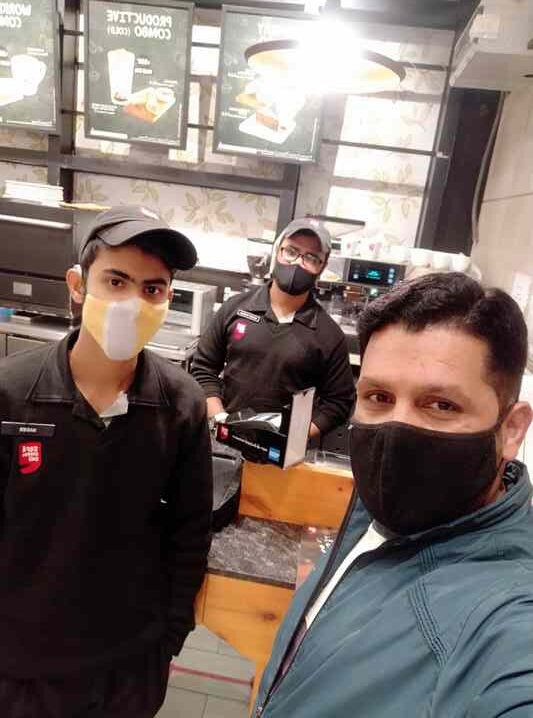 The main objective is to enable rural persons with disabilities to become economically self-reliant through income generation as small-scale entrepreneurs:
1. To improve daily living skills
2. To impart technical capabilities and capacities
3. To develop entrepreneurial skills
4-Be responsible for your life by ensuring food security and quality, and practice good eating habits for yourself and your family. Personality Development, Retails sales Trainee associate
Personality Development session
Basic English and IT
Retails cum calling process
Financial Literacy session
B K Welfare Foundation (NGO) and Cheshire Home India – Delhi Unit mutually acknowledge the legal autonomy of each other, Cheshire Home India – Delhi Unit staff will meet B K Welfare Foundation (NGO) contact person and PWDs trainees as per the need and take a review on candidate's performance.
Purpose of Physically Handicapped Training: – One of our focus areas this year was to reach out to the differently-abled youth who need to be supported with training in different skills for suitable and sustained employment.
This was a pilot project aimed at exploring how we can make a difference to these youth with different types and degrees of disabilities, like low visibility, speech and hearing impairment, locomotor disability etc. In consultation with training partners who specialize in training differently abled youth, we decided that youth with 40% and above disability can be brought into our fold and we should skill them accordingly to increase their employability quotient.
To create an enabling environment for social inclusion of the PwDs in all fields of life by providing equal opportunities, equity & social Justice and to ensure confidence building in the PwDs so that, they can realise their aspirations.
Persons with Disabilities (Orthopaedic) for 30 days Certificate Course on advance IT course including Certificate Program in Job Readiness Training
To promote activities for economic empowerment of PwDs like job fairs, campaigns, awareness on skill development etc.
To promote relevant activity/activities relating to creating awareness in the field of disability sector.
Outcome of this Training:– Mobilising students was the most difficult part of the program because these youngsters were not ready to leave their districts and come to the city for training and jobs. A unique methodology had to be evolved. We shortlisted few youths who are physically challenged, currently working and earning their livelihoods without much dependence on others. We wanted them to be the champions to drive the cause with their personal stories of transformation through skill development and employment
Placements support to Physically Handicapped youth:-
Retail Vacancy:- Future Group, Tata Croma, Vishal Mega Mart, Being human, Metro cash & carry, Walmart, Reliance, Marks & Spencer, Adidas, Tata Trent.
Hospitality:- Lemon Tree, Sarovar hotels, Marriott International, KFC, ITC, Ginger Hotels, McDonalds, Hyatt Regency, Accor group, Crown Plaza, Holiday Inn, Café Coffee Day, OYO Rooms…
Banking:-ICICI, SBI, Bank of Baroda