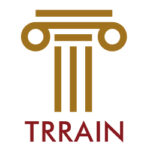 B K Welfare Foundation has partnered with TRRAIN for the empowerment of women. Women's empowerment can be defined as promoting women's sense of self-worth and their ability to determine their own choices. B K Welfare Foundation helped the young marginalized girls to stand on their own feet and to get recognition in the society. We enable them in acquiring a number of skills which act as a helping hand to them when they step out for job hunting.
This comes from moral values and is deeply rooted in their mentality. Lack of knowledge of women's rights blinds them from fully recognizing their power and fighting against the unfair stereotypes.
The main effect of gender inequality is reflected in the field of education. Many girls don't even have the opportunity to attend school because of stereotypes in their area.Build awareness of business innovations that accelerate women's empowerment and have a real impact on the quality of life for women, men, families and communities;
Identify key actions to address financing gap for women's empowerment; What should be the Goal of Women

Empowerment Activities?
Women empowerment activities can result in a significant outcome. Their main goal is never allowing women to underestimate the female power and always striving for higher achievements. A number of women's organizations are fighting for gender equality today.
Women Empowerment Initiatives:
To provide information and raise awareness about the context of gender inequality and discrimination against women as part of an introduction to the causes, contributing factors and consequences of violence.
To help personnel to understand the socio-cultural context in which violence against women occurs.